With pandemic restrictions being laxer, tourism is making a comeback. Building hotels or recalibrating them would be profitable, especially in the Europe and Americas. However, it's a pipe dream to instantly have the finances to do it. Here are some ways you can start your business or optimize your capital and profits.
1. Gain Insights into Your Expenses
Having a good audit of your hotel's expenses is the first step. This lets you know which ones take most of your capital, the things you need to save money from, and whether a specific expense receives some form of return. Although it may sound too technical, it does provide you with professional insights into your expense flow.
Once you have your report, you can start making a list of the possible amendments and alternatives to reduce your costs. The best thing about it is that you might discover unnoticeable expenses, which you can solve immediately. Some top expenses may include your utilities, labor, and toiletries.
2. Ensure a Good Water System
Water is a core part of any business in the hospitality industry. Hence, considering the types of valves to use, pipelines, and relevant components is a necessary move. Establishing a good water system in your hotel prevents these three things:
Unwanted costs on water due to leaks
Bad reviews from customersDowntimes in operation can be expensive. For instance, your chef or cook might not be able to produce the food of your customers, which may lead to bad reviews. The importance of this consideration is straightforward—water is used in restrooms, food preparation, and other essentials.
3. Consider Built-In Cabinet Designs
If you are operating a small establishment, the room sizes may not be on-par with standard hotels. Putting big wardrobes and standalone cabinets would make the room seem stuffed. You should consider opting for small bedroom built-in cabinet designs to solve this. This also saves you costs from buying too many furniture and similar stuff.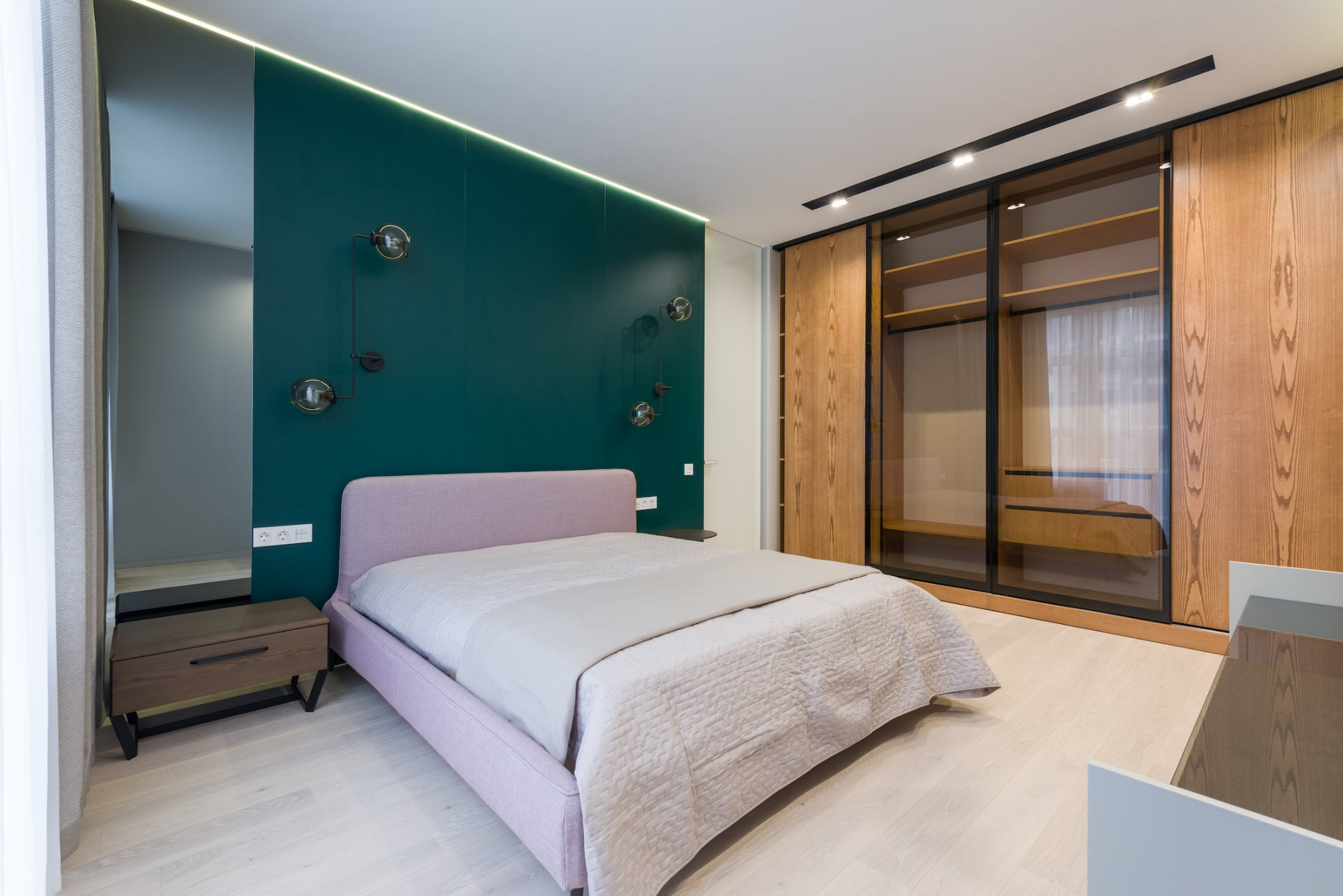 On the other hand, if you plan to build a huge hotel, a walk-in wardrobe would be great. It may also be an attractive feature for your guests as they get to manage their apparel in a spacey area, they can ensure that their clothes are kept clean, and they can rest assured that they're safe.
Another reason to opt for a built-in cabinet is that you get to save some costs on labor. Your staff don't have to move the cabinet to clean the dust underneath, which is both beneficial for you and them.
4. Switch to Refillable Toiletries
Did you know that a hotel room's toiletry supply ranks the second in terms of waste in your business with water bottles ranking first? Many customers may leave these toiletries unused, while the packaging adds up to the things that your staff will have to clean. The following are some more disadvantages of providing one-use toiletries to your guests.
More things to clean and sanitize
Requires more labor
Adds up to hotel waste
Higher expenses
Of course, you can't just remove all of these amenities since your guests are expecting them. However, switching to refillable ones may be more beneficial in this regard. Here are some benefits of using them.
Reduced costs
Reduced waste and plastic to manage
Hygienic
When getting refillable ones, ensure that they're easy to sanitize and maintain. Also, ensure that your customers won't be able to tamper with them. It's a bonus to pick one with a good appearance.
5. Opt for Green Energy
Solar power is one of the most abundant sources you can utilize to power your hotel's circuits, and the best thing about it is that it's free. Of course, you would need to invest in solar panels to make use of it. This would require high investment, but it will save you loads of money for as long as decades. Staying off-grid can mean less environmental impact too.
Pairing your solar technology with other energy-efficient fixtures like LED lighting is a further step you can take, get them with the help of freight from china since the country is the source where the light fixtures were made. For the outdoor areas of your hotel grounds, you can also choose decorative solar lights and solar path lights to save money on electricity. Opting for green energy is not only money-saving but can also gain the support of your guests.
Conclusion
Building a hotel would be profitable with the tourism industry making a comeback in 2022. Retrofitting your hotel would require many resources, including furniture, bathroom toiletries, energy panels, valves, and more.
If you are ordering your materials from China, contacting the reliable China forwarding ZGGShip would be ideal. Go start building your hotel today with the five money-saving tips you have read about in this article.